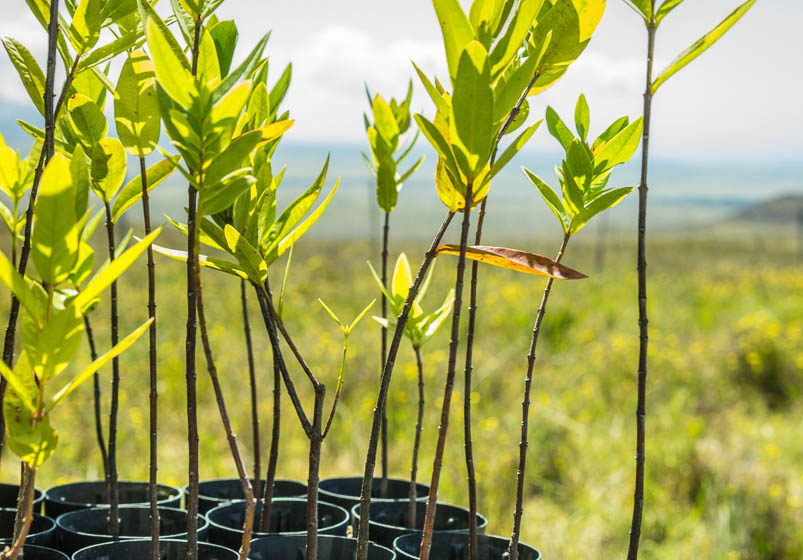 Hawaii Forest & Trail at the 23rd Annual Hawaii Conservation Conference in Hilo HI

photo source:  Hawaii Conservation Alliance Facebook
hawaiiforest #conservation #hawaii #cultureandscience  Aug 20, 2015
What happens when Hawaii's top scientists, cultural advisors, students, and business leaders gather at the University of Hawaii at Hilo for three days?
The 23rd Annual Hawaii Conservation Conference offered a place for these stakeholders to congregate and collaborate. Results included passionate conversations about slugs, ohia wilt, lunar calendars and discussion about the future of Hawaii Nei. And those were just some of the topics talked about over lunch and pupu. The full  program included even more.  With opening protocols, offsite sessions, keynote speakers, forums, general poster presentations, exhibitions and symposiums, each day was packed full.
Big Takeaways
The conference graphic featuring Koa was created by Sig Zane and his team.  It was present on bags, shirts, banners and literature and also on a deeper level. The image was a great representation for the conference, and the designers explained that because our future is inextricably linked to forests we must protect them. The Koa tree is a father to the forest and provides protection to sustain our future forests. The design of Koa leaves (phyllodes) demonstrates why the saying, Hahai no ka ua i ka ulu laau – Rain always follows the forest holds true. The flat crescent-shaped design of phyllodes allows cloud mist to condense and then drip to the understory of the forest. (source HAWP)  So behave and think like a Koa: What is your method of giving back?
Opening speaker Dr. Thomas Lovejoy was introduced as a "giant" of the environmental conservation world.  Two sentences into his speech it was clear why this is the case. Dr. Lovejoy falls in the "scientist" category of convention participants. His inspiring speech left me thinking about what it means to be reasonable. He started with the idea of planetary boundaries, explaining that our planet is finite in terms of growth. While this was not news to anyone at the conference, he urged us to consider how much "reasonable" growth our planet can withstand. He encouraged us to be thoughtful with technology, be open to new tools, and to fight for what is going to reasonable, not necessarily today, but for tomorrow's generations.
  Peter Adler led a workshop on professional collaborative skills development. He is an expert at facilitating conversations between stakeholders with unique perspectives and individual interests, and in helping them work toward a common goal.  This was entirely apropos for the collaboration happening at the conference.  So we could understand how great collaboration works, we broke into teams and discussed characteristics of productive groups in which we had been involved. During the presentation common themes emerged concerning the basis of how to best collaborate. There is a need to establish a common goal, to respect voices from other parties, to have open communication, to feel safe and take responsibility for group success, to have a group of smart team members and to agree on group behavior. I believe these tools help pave the way as aspects of culture and science connect to help conservation in Hawaii succeed.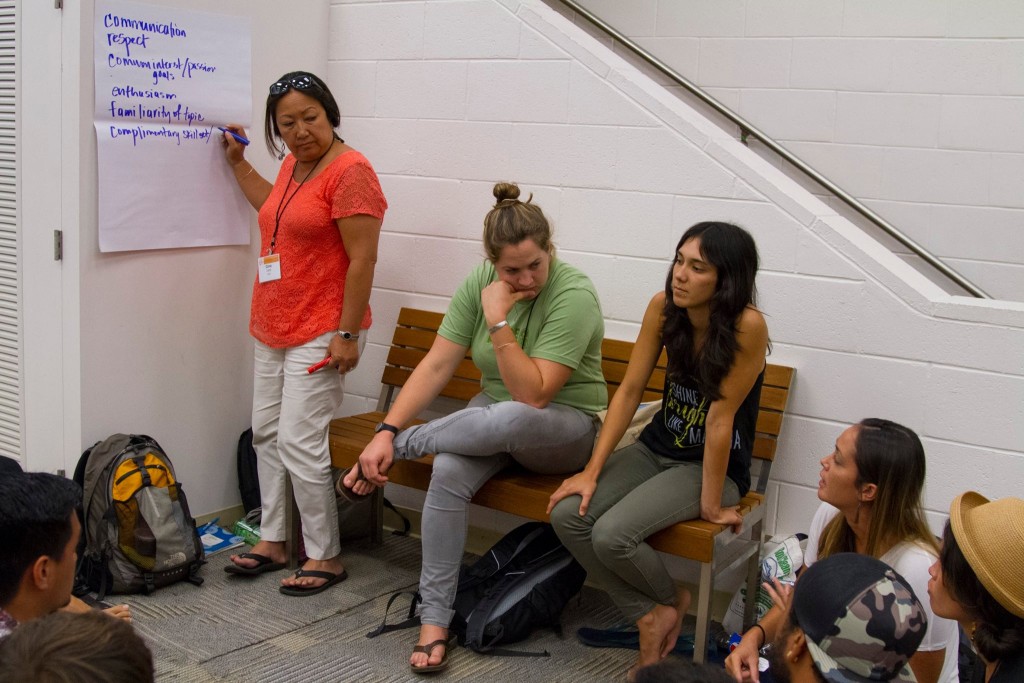 My group discussing our great team experiences
Hawaii Forest & Trail was a conference sponsor through our donation of the use of two four-wheel drive vans and guides for one of the off-site huakai. Participants were able to visit the Maunakea Forest Restoration Project and the Waikoloa Dry Forest Initiative.  Thirty Hawaii conservationists from Oahu and Maui had an enlightening and rewarding experience exploring these rare and endangered habitats.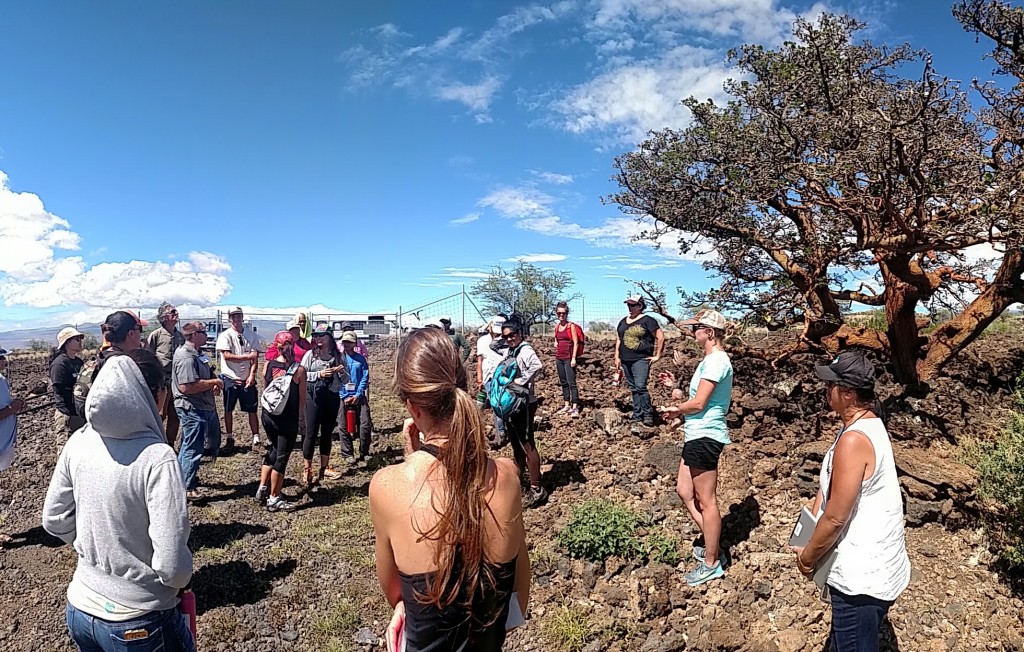 Waikoloa Dry Forest Initiative
I left the conference worn down by the muggy weather, a little tired, but ultimately very inspired to strive to integrate people with our cherished places in peril.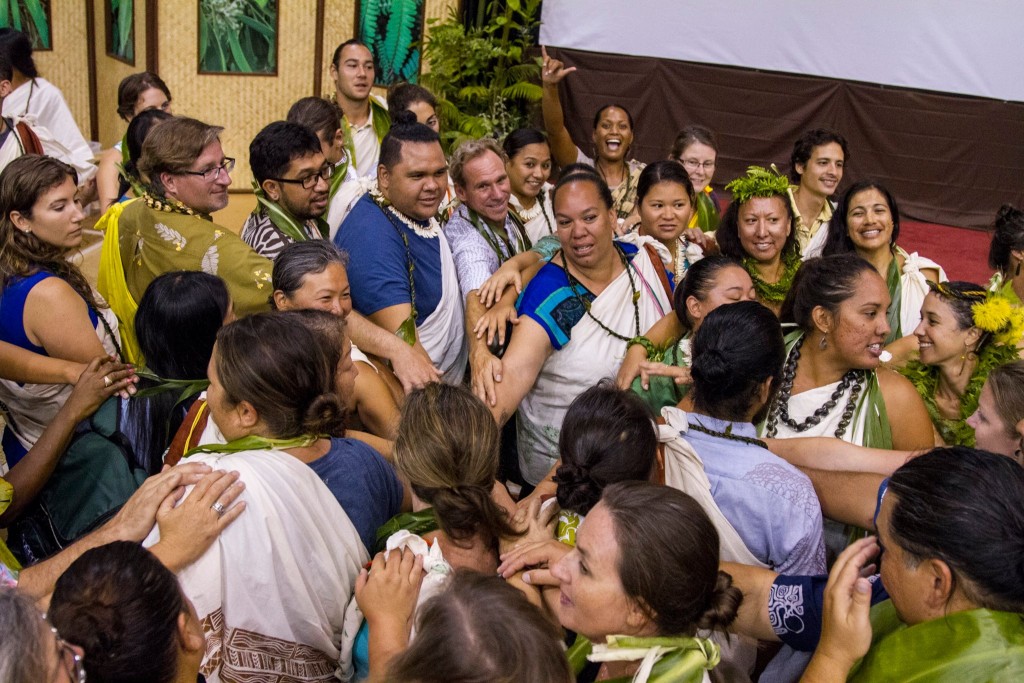 photo source:  Hawaii Conservation Alliance Facebook
#connect #commit #conserve