Whether you are a looking for an intimate setting for a wedding, or a stunningly unique locale for a large company event; Hawaii Forest & Trail's unparalleled access to private and restricted lands and 20+ years of industry experience give you a great starting point to build an experience that will be remembered.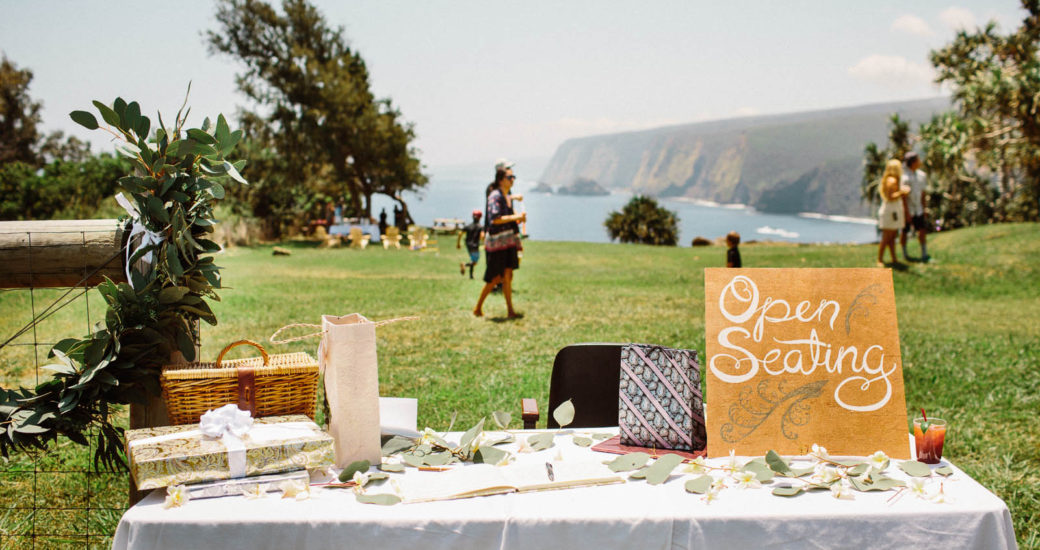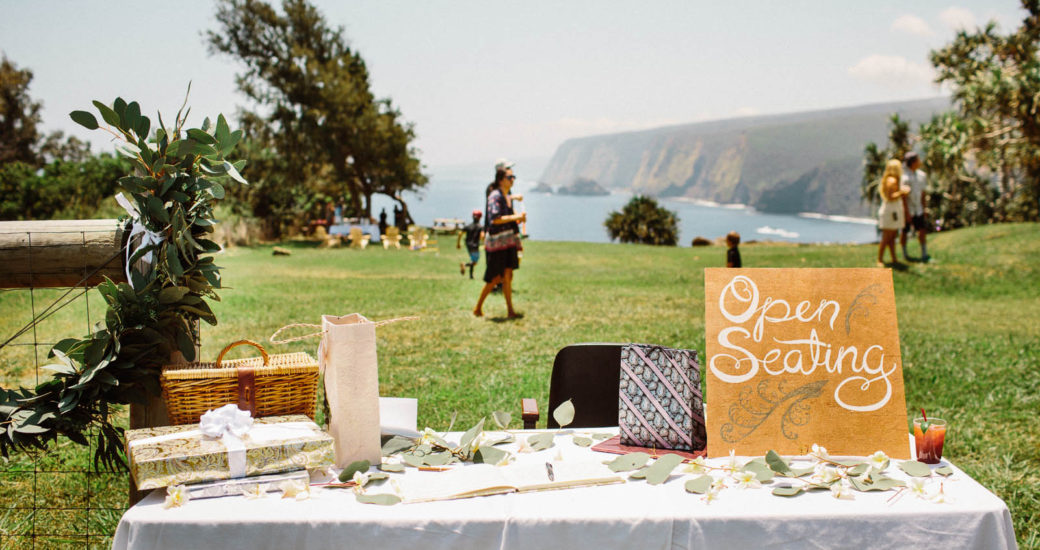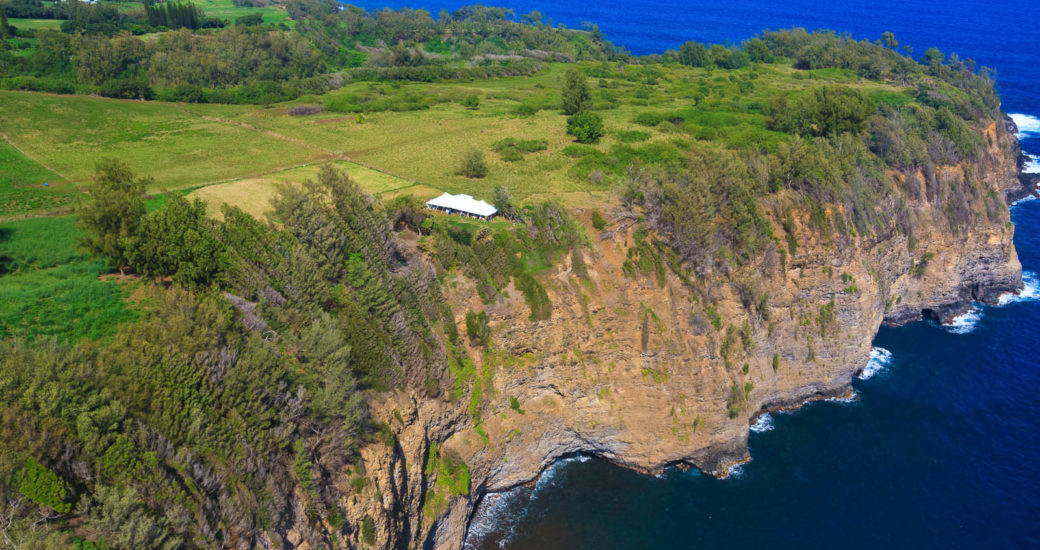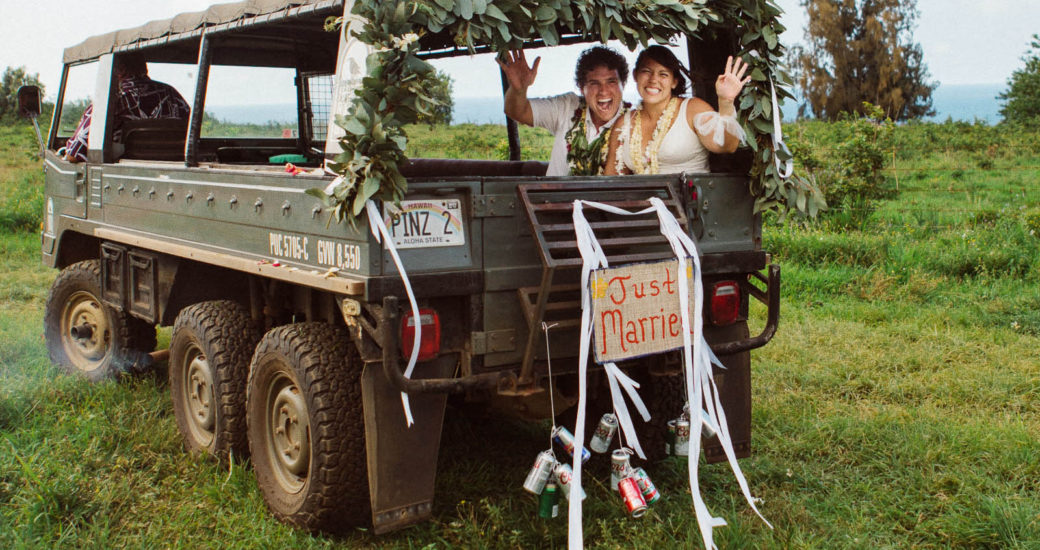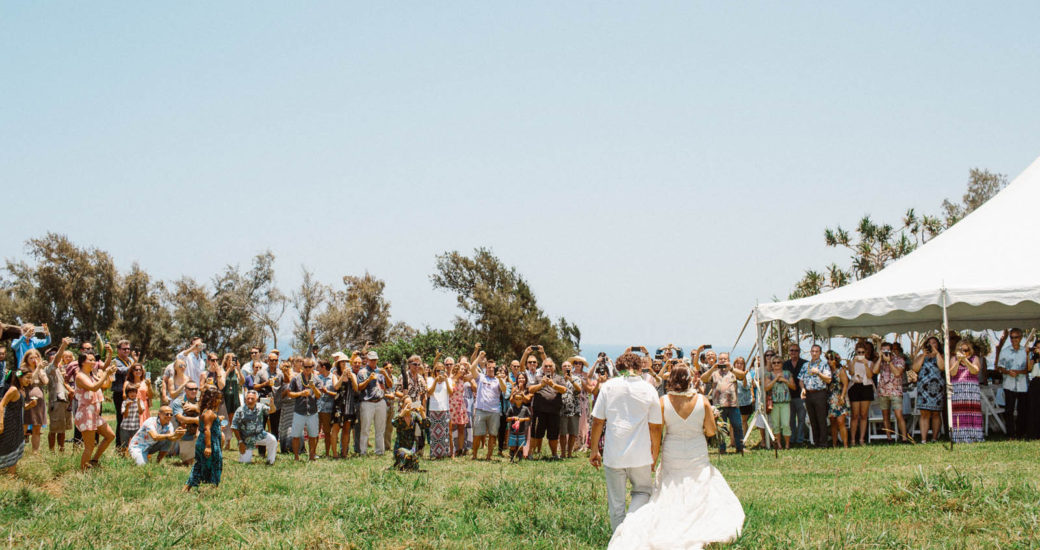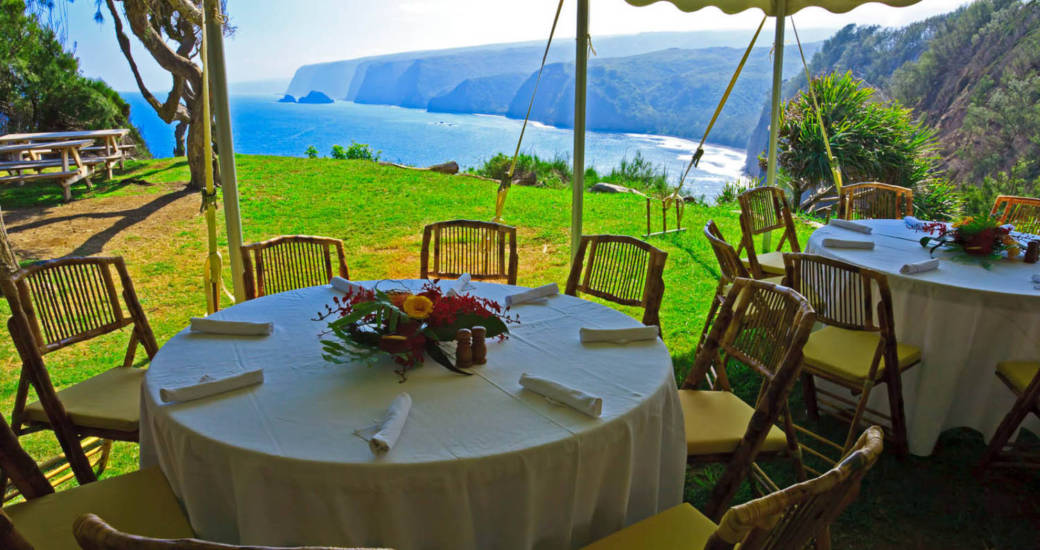 Weddings & Honeymoons
We specialize in providing venues that nobody else can for groups between 2 and 200 people. our team can build a custom experience around your wedding like nobody else.
Some custom weddings we have done include:
Helicopter wedding at a secluded locale
Sunset wedding at the Summit of Maunakea
Wedding at a private waterfall.
Large group scenic scenic cliffside wedding
Call 808-331-3656 for more information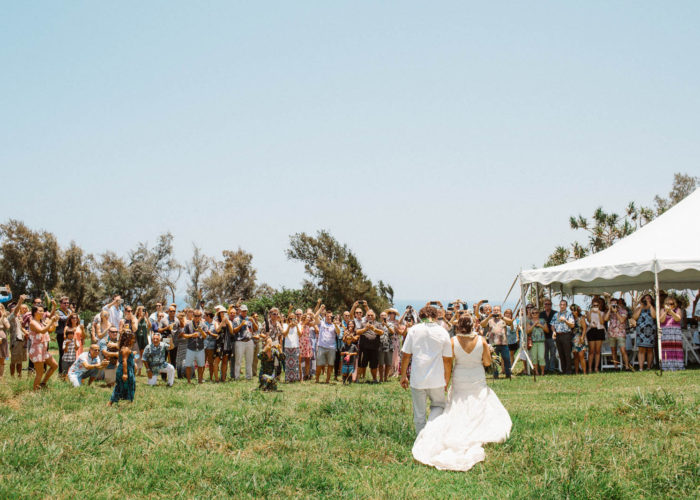 Large group cliff-side wedding with helicopter entrance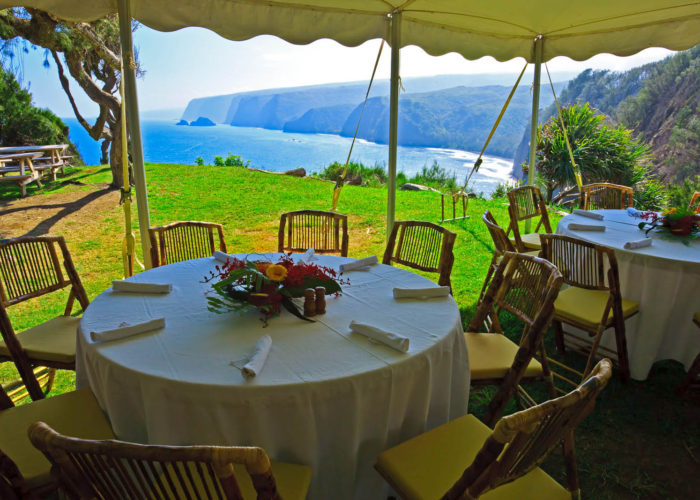 Corporate luncheon experience at one of our exclusive locations
Corporate Incentives
For more than 20 years we have worked with the state's top DMC's and meeting planners to provide high-end and unique meeting and incentive experiences.
Some of the experiences we provide include
Team Building
Gourmet luncheons at exotic and secluded locations
A wide range of activities including hiking, ziplining, waterfalls,         volcanoes and more
helicopter combo tours
Call 808-331-3656 for more information
Additional Services
Our venues are just one part of what we do. Large groups and weddings we always recommend working with a planner, however we can provide the following services:
Transportation
Catering
Tenting, tables, and chairs.
Toilets
Entertainment
Call 808-331-3656 for more information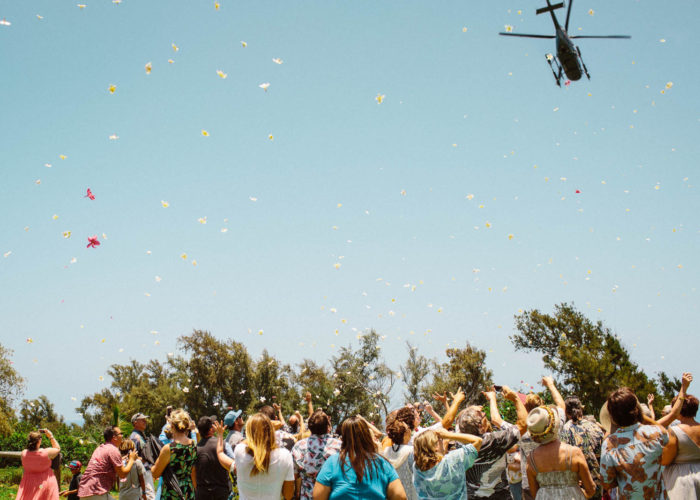 A surprise helicopter flower drop was one of many touches that made this event a hit!