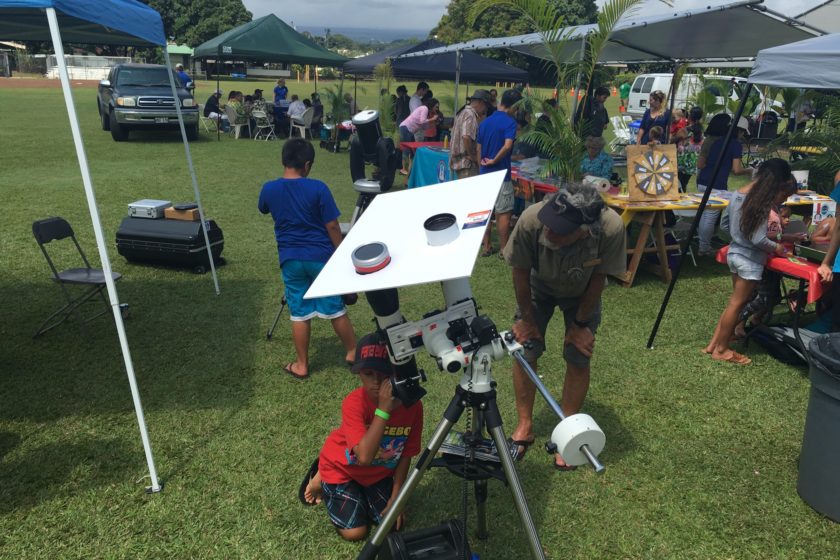 Prince Kuhio Day is celebrated every year on March 26 to honor Prince Jonah Kuhio Kalanianaole. An heir to Kaumualii of Kauai, and orphaned at the age of 13, he was hanai to Kapiolani and Kalakaua.  Kuhio was an elected Representative to Congress from 1903 to 1922, when he died in Waikiki at the age of 50.  His life was rich and varied, and a highlight was his persuading Congress to pass the Hawaiian Homes Commission Act in 1921.  Kuhio was extremely concerned about the decline of the Native Hawaiian population because of increased urbanization.  His desire was to improve the emotional and physical well-being of his people by putting them back on the soil by providing homestead land in the countryside.
A gathering, held at Panaewa Park in Hilo featured music, displays, hula, chants and prayers in remembrance of Prince Kuhio.
Astronomy was well represented at the festival.  The Office of Maunakea Kea Management, the Visitors Information Station, Gemini Observatory, Institute for Astronomy, and the University of Hawaii all shared information, and provided activities and handouts. Hawaii Forest and Trail was represented by Joe Hannan, one of our Mauna Kea Summit guides, who introduced young astronomers to the science of our sun with his solar scope.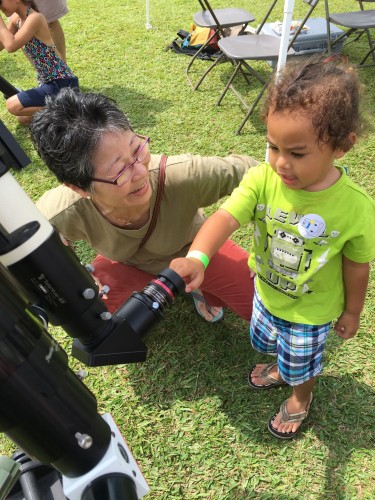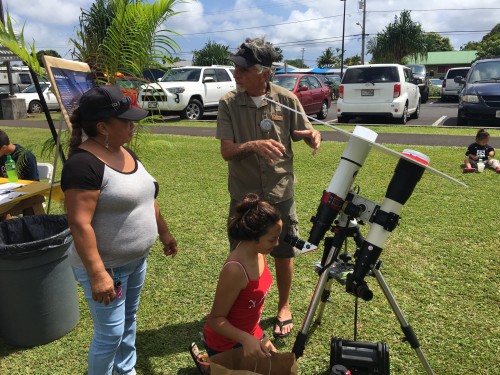 Fun, sun, and free food were enjoyed by all.