Experience Big Island Hawaii's majestic nature in a small guided tour.
Active Volcanoes  –  Soaring Summits  –  Tropical Forests  –  Stunning Waterfalls
Good evening, just want to say thank you for such an awesome trip. Mel our guide was fantastic. She was friendly, interactive, very knowledgeable and made all of us feel welcome, important and that there was nothing that was too much trouble. We had a great day and enjoyed the diversity of this lovely place. Mel went over and above with suggestions of places to visit and eat. Thank you again. Kind regards, Sophia, Brian and Kerryn
I recently went on the Kohala Waterfalls Adventure tour, and it exceeded my expectations! Mateo was a fantastic guide! He was knowledgeable about the all aspects of the island, plant life, island history, etc. The views were phenomenal, the lunch was great and the hike was educational and fun…those two don't always go hand in hand 🙂 I highly recommend this and every tour with Hawaii Forest & Trail. Their guides and tours are the absolute best in the islands! I hope to experience all their tours one day.
Had a great trip with Hank to the summit of Mauna Kea to watch a sunset, then down to about 9,000 feet for stargazing. Hank's knowledge of and love for the Hawaiian history and culture is top notch. Also had a great knowledge of stars and the best things to explore in the sky based on the time of year. Had a great dinner prior to heading up to the summit. Parkas and gloves were provided and appreciated. Dress in layers and bring a hat if you have one. The drive up to the summit is a bit treacherous, and I'm grateful to have had such a safe and experienced driver in Hank, with a bus that felt very sturdy all the way up and down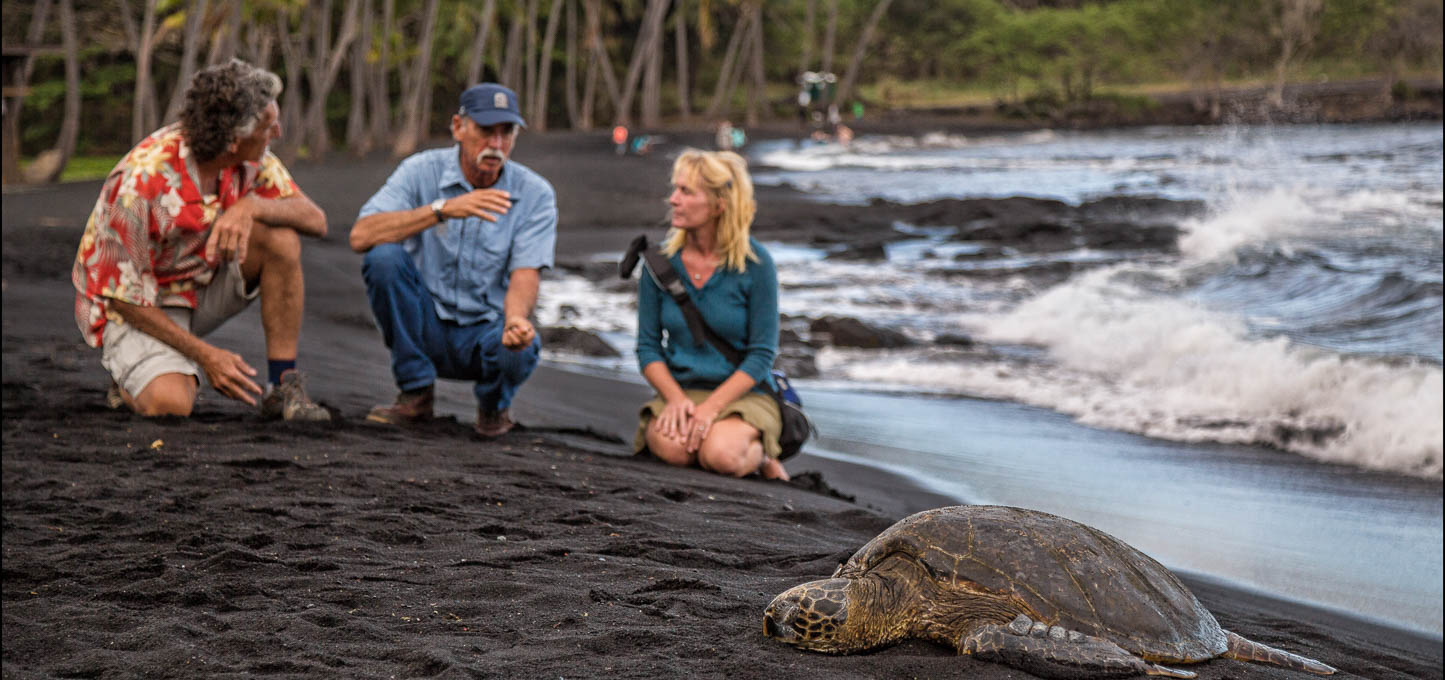 Epic Island Volcano Journey
Join us on an epic day of discovery as we wander off-the-beaten path and visit our island's most awe inspiring sites.
Details
I agree to Hawaii Forest & Trail's 24 hr. cancellation policy for parties of 5 or less, and 48 hr. cancellation/change policy for parties of 6 or more. Cancellations within the cancellation period and "no-shows" will be charged the FULL AMOUNT of the tour. I understand that every person in my party will need to Participant-Agreement prior to joining the tour.