Our Recent Accolades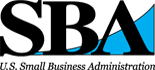 2016 Hawaii SBA Chapter County of Hawaii Small Business Person of the Year
OUTSIDE's Best Places to Work 2015
TripAdvisor's Certificate of Excellence is awarded to the top 10% of travel companies worldwide. We've received it every year since 2011.
Hawaii Magazine – Best of the Best!
We're honored to have been named a Readers' Choice in 2013 and 2014.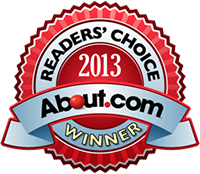 Favorite Hawaii Island Activity Company
In March, About.com readers took to the polls to vote for their favorite islands, beaches, hotels and more.
Hawaii Forest & Trail Named 2009 Rand McNally Best of the Road Editor's Pick
Hawaii Forest & Trial has been awarded the 2009 Rand McNally Best of Road Editor's Pick.
Best of West Hawaii
We're honored to have been chosen the last 5 years in a row as
West Hawaii's Best Guided Outdoor Activity & Best Tour Company.
Each year since 2002, Rand McNally Road Atlas editors comb through hundreds of scenic drives searching for five iconic itineraries as Best of the Road. This year, Hawai'i earned one of the coveted spots.
'Circling the Big Island' includes a visit to the summit of Mauna Kea, courtesy of Hawaii Forest & Trail, showing "visitors firsthand how this volcanic island came to be." The Mauna Kea Summit & Stars Adventure transports guests to the summit if Hawaii's most sacred mountain for a proactive journey through space and time. After a world class sunset, Interpretive Guides reveal the wonder of the crystal Hawaiian night sky with telescopes and a private star show.
'It is a great honor to be recognized by Rand McNally. Sharing the nature of Hawai'i is what we're all about, and it's exciting to see the Big Island featured in the upcoming edition of Road Atlas,' said Rob Pacheco, owner.
Hawaii Forest & Trail Named to Islands Magazine Blue List


Hawaii Forest & Trail has been named to ISLANDS Magazine's prestigious Blue List for the 2nd year in a row. The Blue List recognizes global leaders and innovators in sustainable tourism. This year's feature article detailed Matthew Miller's guided tour of the Hakalau Forest National Wildlife Refuge with Hawaii Forest & Trail owner and founder, Rob Pacheco. Along the way, Rob introduced Matthew to many of the fascinating stories and characters of Hawaii, including our carnivorous catepillar, indigenous goose and majestic koa.
Past Awards
Hawaii Tourism Authority – "Keep It Hawaii" Award
Hawaii Ecotourism Association – Ecotour Operator of the Year
ISLANDS Magazine – Hot 100 Blue List